Fake vacancies
In the last days we receive messages from people who received a letter from it looks like The Badger Company about vacancies. Especially from Pakistan and Oman we receive messages.
This letter is fake and we don't know the mentioned people in this letter. Main Usman Rasheed is not a project manager from our company, he is NOT working for us.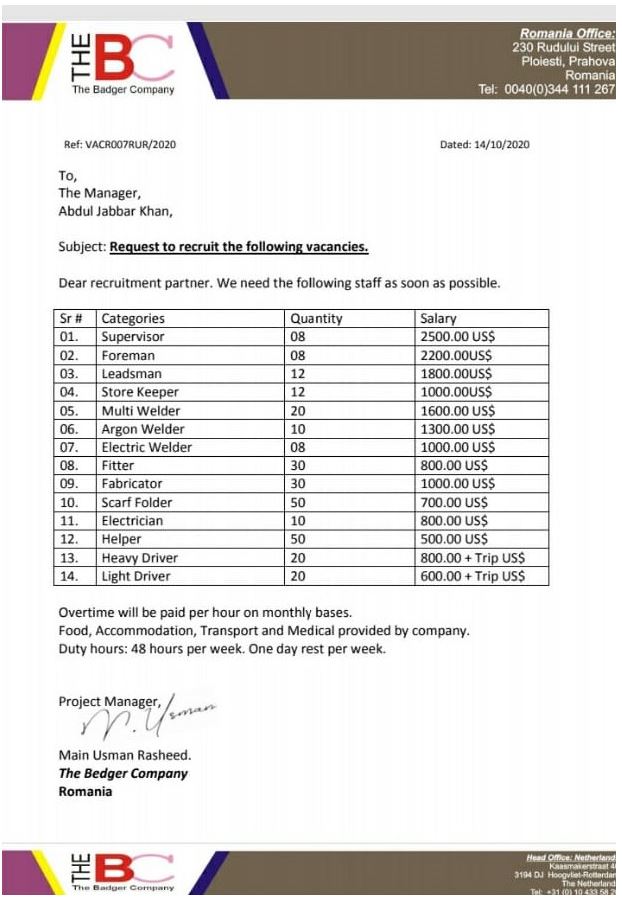 The Badger Company is an engineering company and not an construction company. For actual vacanies check our website.
2020-11-02 - The Badger Company